July 25, 2018 - July 26, 2018




12:00 pm - 2:00 pm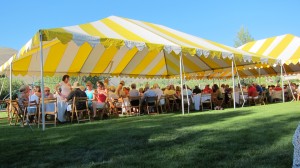 Fine cuisine from local food truck vendors and specials from one of the SVEA summer grilling chefs are sure to make the July 2018 Owners Picnic something very special. You won't want to miss this! In order for SVEA to accommodate this special Owners Picnic event, the number of attendees will need to be strictly limited, so be sure to sign up early. In the past, Owners have been allowed to sign up at the last minute; however, this year the food providers will need to know how many meals they should plan and we don't want to run out of food.
The event sign up is currently full. Please click on the following waitlist link: https://goo.gl/forms/X9BCgdpShzyYucTE3
As cancellations are received, Owners will be contacted on a first come first served basis. Please list the phone number which you are most likely to be available when contacted.
Address:
1 Harker Lane
,
Elkhorn in Sun Valley
,
Idaho
,
83354
,
United States
Description:

The venue features children's play equipment, basketball, volleyball, bocce ball, shuffleboard and horseshoes.