Harker and Village Pools
The Association owns and operates two outdoor swimming pools. Both the Village and Harker Center pools are six-lane, 25-yard pools. The Village Pool Center pool will open for the summer season on the Memorial Day weekend with the Harker pool opening in mid-June (in 2024 the pool, which is being rebuilt, should open on the expected completion date of July 4). The Harker pool operates through Labor Day weekend and the Village pool stays open through September 30th, weather permitting. In addition to the outdoor swimming pools, the Harker Facility offers an outdoor hot tub and a dry sauna; the Village Facility has an outdoor hot tub, dry sauna and a steam room.
The Village Facility outdoor hot tub, dry sauna and steam room reopens for the ski season from the Saturday after Thanksgiving through April 15th (or the end of the ski season).  Winter hours at the Village are 3 pm to 10 pm seven days a week. The Harker Center Facility is closed for the winter season and reopens with the pool in the spring. Valid amenity cards are required for admittance at these facilities.
2023 Summer Season Amenity Guide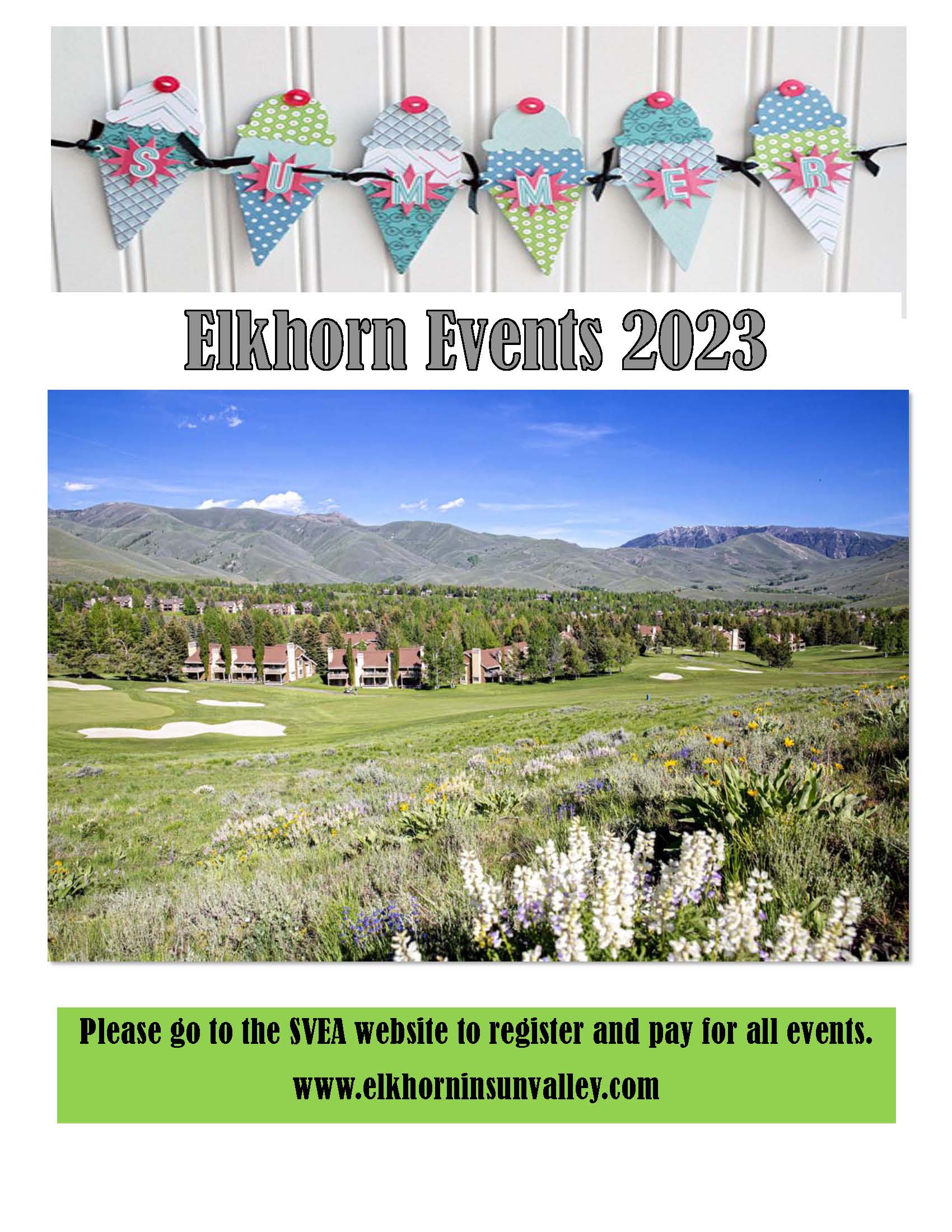 Harker Center Pool (208) 622-3213
Click here for map
Village Pool (208) 622-3047
Click here for map
POOL HOURS
The New Harker Pool Facility will Reopen July 1, 2024 
Pool, Hot Tub, Dry Sauna
"Click Here" to view an artist's rendering, flyover view of the new facility. For SVEA assessment information "Click Here"
The Village Facility
Pool, Hot Tub, Dry Sauna, Steam Room
SUMMER SEASON
May 27 thru September 4, 2023 – Open Daily
Hours: 11:00 am – 7:00 pm
No lifeguard on duty
No one under 14 allowed without a responsible adult
FALL SEASON
September 5 thru September 17, 2023 
Open Daily
Hours: 11:00 am – 6:00 pm
September 18, 2023 
Closed until Winter Season

WINTER SEASON
The Harker Facility – Closed
The Village Facility 
Hot Tub, Dry Sauna, Steam Room
Open on the Saturday after Thanksgiving through the end of the ski season (usually around April 15)
Open Daily
3:00 pm – 10:00 pm