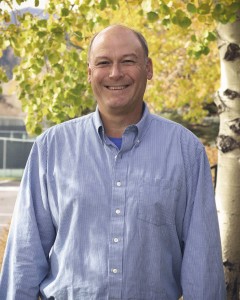 Chuck Williamson has been with SVEA since early 2008. Chuck is an Oregon State graduate, with a degree in business administration with a computer science minor.  He owns a home with his wife Sharon in The Heatherlands and has lived and worked in the valley since 1981. As a self-employed business owner, he has accumulated 40+ years of experience in condominium and homeowner association management and database development. Chuck takes advantage of the local area hiking, hunting, fishing and golf whenever he gets the chance.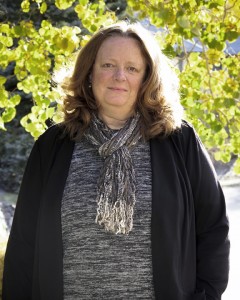 Darlene Kuehn became a key member of the Elkhorn staff in 2004. She moved to the Wood River Valley in 1976 to ski, and like so many other Blaine County residents, stayed because of the summers.  "I originally moved here with a friend because the lift lines were too long in Colorado," she said. "I was also looking for a place that reminded me of the natural beauty of the Colorado Mountains without all of the development.  I feel so fortunate to be able to reside here; Idaho is a beautiful and wonderful place to live."  In addition to cross country skiing, Darlene likes to hike, camp, read or simply enjoy gardening and growing vegetables in her garden.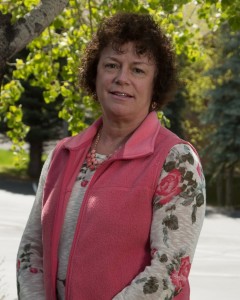 Sue Ahern joined the Elkhorn staff in 2015. Born and raised on the east coast, Sue graduated from Lock Haven University with a teaching degree in Early Childhood Education with minors in Special Education and Psychology. She later went on to receive an Associate's Degree in Culinary Arts from the Restaurant School in Philadelphia. She moved to the Wood River Valley in 1990. She worked in a variety of culinary positions including pastry chef and private chef which culminated in the ownership of The Full Moon Steakhouse and Catering, a business that thrived in the valley for many years. Sue lives in Hailey and has one son. She is passionate about cooking and gardening. You can also find her outdoors walking, biking, hiking or just sitting reading a good book.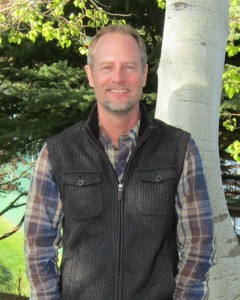 Jon White left the company in August, 2023 for greener pastures. His proficient management maintaining the SVEA amenities, outstanding supervision and oversight of contractors and vendors performing work on SVEA properties and strong work ethic were a great contribution to Elkhorn. During the 7 years that he worked for SVEA he helped accomplish the reconstruction of the Village Racquet Facility, the Harker Tennis Courts and the Village Pool.  The board and staff wish him the best of luck in his new endeavor.

SVEA Staff Roles and Responsibilities
How May We Assist You?
The Elkhorn Staff performs myriad duties. The following information is being provided to help owners know who to contact with specific questions:
Chuck Williamson – General Manager
Reports to the Board of Directors and provides management of the association. Responsible for all operational integrity, including supervision of all employees, vendor relations, owner relations, coordination of professional services, administration, maintenance and operations, finances, legal and contractual obligations, communications and special projects.
Darlene Kuehn – Director of Finance, Systems Administrator, Communications Director and Human Resource Advisor
Responsible for the oversight of accounts payable, accounts receivable, collections and payroll bookkeeping services. Preparation of all monthly financial reports and submissions to Board of Directors. Provide financial data analysis of SVEA business model, procedures and

 

recommend potential efficiencies.

Responsible for the care and maintenance of all office equipment, computer equipment, software and software licensing required for uninterrupted business services.

Responsible

for all aspects of the communication publication processes including website maintenance, newsletter publication and social

media.

Responsible for monitoring SVEA operations to insure compliance with Federal, State and Local labor laws as it pertains to employment and benefit programs.
Sue Ahern – ADC, Compliance and Office Manager and Programs Coordinator
Manages the review of new construction and all other exterior alteration projects. Be able to provide information, assistance, material and education to new and existing owners regarding the benefits of Association living.

Conducts exterior inspections of Elkhorn properties to ensure compliance with deed restrictions and architectural guidelines.

Responsible for overseeing all general office functions not identified in other position plans, including the hiring, training and supervision of temporary and seasonal administrative assistants.

Arranges, conducts and supervises various association recreation programs and social activities. Promotes and communicates events and services to association residents.
Operations, Pool Manager and Programs Coordinator
Responsible for the maintenance of all SVEA owned facilities, amenities and grounds.

Responsible for the safe and professional operation of the SVEA Pools.

Responsible for the professional operation and maintenance of the SVEA Tennis Courts.

Responsible for the hiring, managing and oversight of contractors and vendors performing work on any SVEA property.

Aids Programs Director in developing, coordinating and implementing recreation programs for owners and guests.